The Golden Line aims to contribute to the economic empowerment of women living in and around artisanal and small-scale gold mining communities in Tanzania. The Golden Line wants to create a world where men and women are treated as equally important and where women have control over their lives and their bodies.
For more information on the global programme, click here.

The Golden Line programme aims to improve the working conditions of women within small-scale gold mines as well as work closely with communities and women outside the gold mines to improve their status and abilities to engage in economic activities, increase their knowledge on Sexual Reproductive Health Rights and create an enabling environment in which communities, health workers and authorities recognize women's health needs and rights.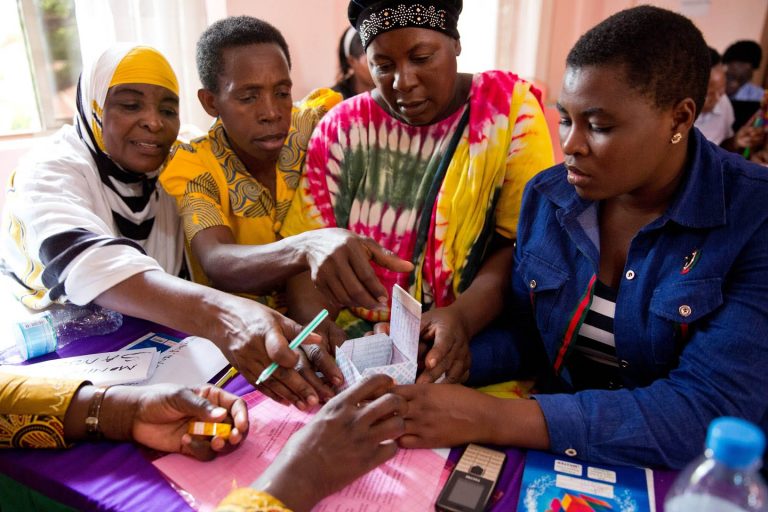 WOMEN IN MINING COMMUNITIES IN TANZANIA
Tanzania is the 4th producer of Gold in Africa. Approximately 25 percent of an estimated one million artisanal and small-scale gold miners in Tanzania are women. Women in small scale mining in Tanzania are characterized by unsafe and unregulated working conditions, illegal mining, under-production and gender-based exclusion.
Women working in small scale mines face discrimination at multiple levels whereby men control and benefit from most resources including access to land for mining, incomes, credit, mining and household commodities.
Women have limited access to health care, contraception and sexual and reproductive health and rights (SRHR) education thus limiting their opportunities to engage in economic activity and improve their status.
Access to health facilities is low in areas around small mines in the Geita Region and when present, an estimated 60 percent of facilities have inadequate capacity.
Women in the small scale mines are subjected to sexual harassment, Sexual and Gender Based Violence and transactional sex making them more vulnerable to unwanted pregnancies, sexually transmitted infections and maternal death.
Women have limited access to capital and access to jobs and profitable economic activities.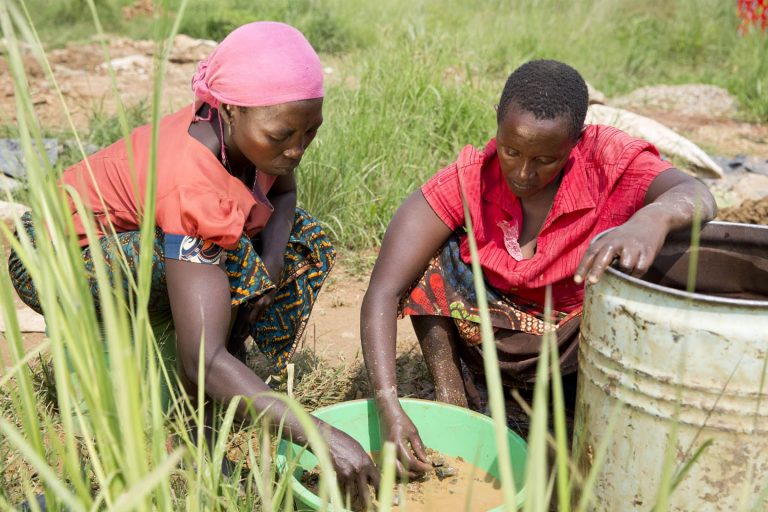 KEY HIGHLIGHTS
The Golden Line has successfully achieved the following results in Tanzania.
1514 artisanal and small-scale miners received training on gender equality, safety & health, business skills in line with international standards

r8 artisanal gold mines have adapted their operational practices in line with international standards such as Fairtrade and Fairmined

148 entrepreneurs are running viable health business and providing quality health information

1466 people received education on family planning

736 women received cervical cancer screening

1153 clients received Voluntary Counselling and Testing (VCT) services
As a result:
The Golden Line has contributed to improved knowledge in the mines and communities and helped to debunk myths.

women can now perform a greater variety of tasks in the mines than traditionally assigned to them because of their gender.

Most mines involved in Golden Line now hold the norm that women should be able to join the management or fulfil higher administrative functions, like accounting

In Tanzania, women have taken up leadership positions in the mines.

Women in Tanzania report that men treat women with more respect now, verbal abuse has decreased and the atmosphere has improved.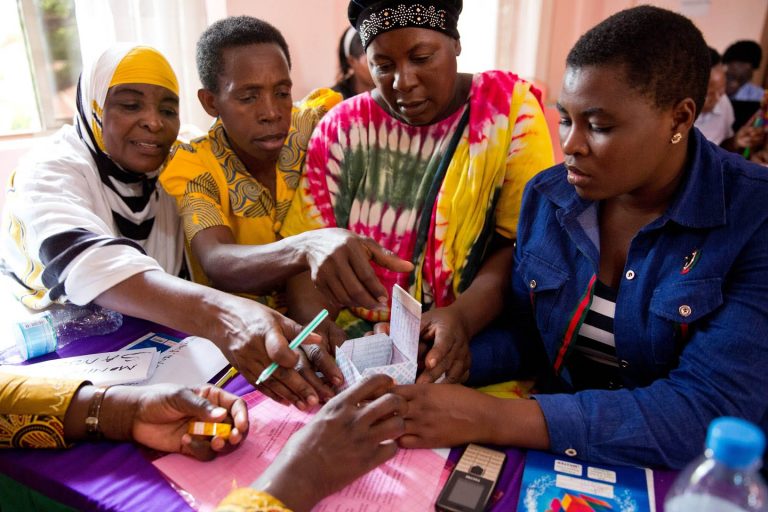 PROGRAMME BENEFICIARIES
In Tanzania, the programme is implemented in 3 districts in the Geita Region. The programme reaches 13 communities in 5 wards of Mgusu, Nyarugusu, Nyaruyeye, Katente and Lwamgasa. In total, 2,400 small scale artisanal miners in 15 mines and 105,000 women living and working in small mining communities are connected to the programme.

PARTNERS
The Golden Line programme in Ghana is initiative of Simavi, Solidaridad and Healthy Entrepreneurs. The Dutch Ministry of Foreign Affairs is funding this programme for the period of 2016 to 2020 as part of their efforts to increase opportunities for women. In Ghana, programme implementation is done by all Partners of Simavi - locally represented by HFFG and PRS&D - Healthy Entrepreneurs and Solidaridad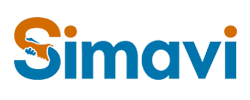 Formation of village savings and loans associations for women
Organize gender discussions
Facilitate business skills trainings for women
Make communities a safer and more social environment for women
Engage communities on gender equality and women's health needs and rights
Advocate for women friendly policies and services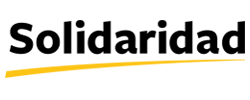 Build capacity of mines to attain Fairmined Certification. Major components: Labour and Gender Issues, Health and Safety, Environmental, Management, Responsible Use of Mercury and Ore Optimization, Internal Control System & Basic Financial Management
Train mining associations on lobby and advocacy for gender sensitive mining policies
Provide opportunities for women to take different positions in mines
Engage and inform market players on fair mining in support of women's needs and rights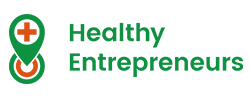 Train women as entrepreneurs running health businesses
Improve current health services by training chemical shop owners/ starting new chemical shops in underserved areas
Improve accessibility to affordable and quality health products
Health education on sexual and reproductive health rights , responsible mining practices and other public health topics

CONTACT
If you like to get in touch or have more information about the Golden Line in Tanzania, you can contact Sizarina Hamisi via: